Fill the form to get FREE guide
Five Mistakes Businesses Need to Avoid Online
Keep Your Business Online
Maximize Server Uptime with E2E ProBackup!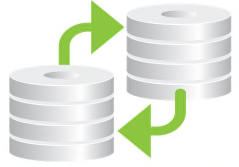 In today's globally-connected business climate, 24 x 7 uptime has become the norm, and protecting files and folders is no substitute for full business recovery capabilities
At E2E Tech, we get that. That's why we offer an image-based backup solution to safeguard all your machines from such business-continuity threats as accidental file deletion, hardware failure, or natural disaster.
---
Full Data Protection with Multiple Advantages
Complete Business Protection
Hybrid Local & Cloud Backups. Protect all of your critical application environments, including operating systems, system state data, files, applications, Exchange, SQL & Virtual Servers. Includes all agents and backup software for servers and workstations.
Rapid Restores
Keep your servers up and running with Imaging Rapid Recovery, which allows you to recover your mission-critical servers within minutes.
Powerful Image Recovery Options
Leverage the dynamic virtual hard disk (VHD) image format to perform the restore best suited to your needs, including:
BMR to like hardware – Recover back to the original system in the event of data corruption or hard drive failure.
BMR to dissimilar hardware– Recover to a replacement machine to address a total system failure.
Point-in-Time Restore – Choose to recover to a point in time at the volume level, allowing for broad flexibility when recovering from data corruption or viruses.
Protect Your Business, Not Just Data
Virtualization technology is more accessible than ever before. However, managing across both physical and virtual realms still brings hidden costs and risks. Fortunately, we're here to help, whether you're migrating to virtual for the first time, 100% virtualized, or moving into the cloud.
Get the most from your virtualized IT
Bare Metal Restore Save time and money by virtually eliminating configuration errors and simplifying both Physical-to-Physical (P2P) and Physical-to-Virtual (P2V) recoveries. No more "rebuild, restore, reboot" after system failures.
Object-Level Restore Retrieve individual files or folders in minutes through the portal, without the need to mount the backup or launch Windows Explorer.
Fast Server Recovery Keep your business applications up and running with Imaging Rapid Recovery, which lets you restore full systems from local storage within minutes.
Enable both P2P and P2V Restores Support for both Physical-to- Physical (P2P) and Physical-to- Virtual (P2V) recoveries gives you the flexibility to write image backups to either physical hard disks or to virtual machines.
Technical Specifications
Web Portal Requirements
Microsoft Edge
Internet Explorer 10/11 (in desktop mode)
Firefox (most recent version)
Flash player 6.0 or higher
Silverlight 5.1 or higher (to allow backup/restore/delete management from the web)
Recommended Hardware Specifications
2GHz quad-core CPU
4 GB of Total RAM (1 GB free RAM during backup, restore, or delete operation)
Free disk space equaling twice the size of your largest protected file (not required for VM backups)
Broadband Internet Connection
Microsoft .NET Framework 3.5 (to allow backup/restore/delete management from the web)
Supported Operating Systems
Windows 7
Windows 8.1/10
Windows Server 2008 R2
Windows Small Business Server 2011
Windows Server 2016/2012-R2
Hyper-V and VMware Servers
Backups Supported
Hybrid: On Premise and Cloud Storage
Full Local Rapid Recovery Images for BMR
Local & Cloud Images
Files, SQL, Exchange, System State
Hyper-V/VMware
Boot Types / Disk Partition Styles
Supported File Systems (for backup source)
Maximum Supported Volume Size (for backup source)
Backup Destinations
On Premise Storage Device for Rapid Recovery
512byte sector disks and 4K native sector disks
Sparse file systems (Does not support Rapid Recovery to Hyper-V hosts. Hyper-V does not support running virtual machines on sparse file systems.)
Tier-IV SAE 16 certified Data Centers based in East and West Coasts
HIPAA, FINRA and PCI Compliant Encrypted Cloud Backup Storage.
5TB up to 30TB Cloud Backup Storage Plans at excellent monthly rates!
Cloud Backup Storage
pricing for unlimited servers,
desktops and laptops*
1-Year ProBackup Plans**
| PLAN | MONTHLY PRICE | OVERAGE PER GB |
| --- | --- | --- |
| 1TB | $175 | $0.30 |
| 3TB | $250 | $0.30 |
| 5TB | $350 | $0.25 |
| 10TB | $550 | $0.25 |
| 15TB | $750 | $0.20 |
| 20TB | $1100 | $0.15 |
| 30TB*** | $1625 | $0.10 |
Monthly ProBackup Plans**
| PLAN | MONTHLY PRICE | OVERAGE PER GB |
| --- | --- | --- |
| 1TB | $195 | $0.30 |
| 3TB | $275 | $0.30 |
| 5TB | $375 | $0.25 |
| 10TB | $575 | $0.25 |
| 15TB | $775 | $0.20 |
| 20TB | $1175 | $0.15 |
| 30TB*** | $1675 | $0.10 |
* Backup Software included for Servers, PCs and Laptops
* All plans require credit card and will be automatically charged each month.
** Intial Seed and Recovery Drive pricing available upon request
*** Free Synology 32TB RAID-5 NAS device with Two year commitment.
Please Note: Customer is alerted to upgrade the plan if data usage is over 20% of selected plan.